"Wine is the poetry of the land."

Mario Soldati
Being a winemaker means living in and with nature. Our goal is to take the complexity of the soil, climate and weather conditions and turn them into something that is recognizable, attributable to its origin and not only drinkable but enjoyable. This makes every wine of each year's vintage a unique product. The authenticity that nature gives us is always a lot more captivating than the attempt to reproduce the same results year after year.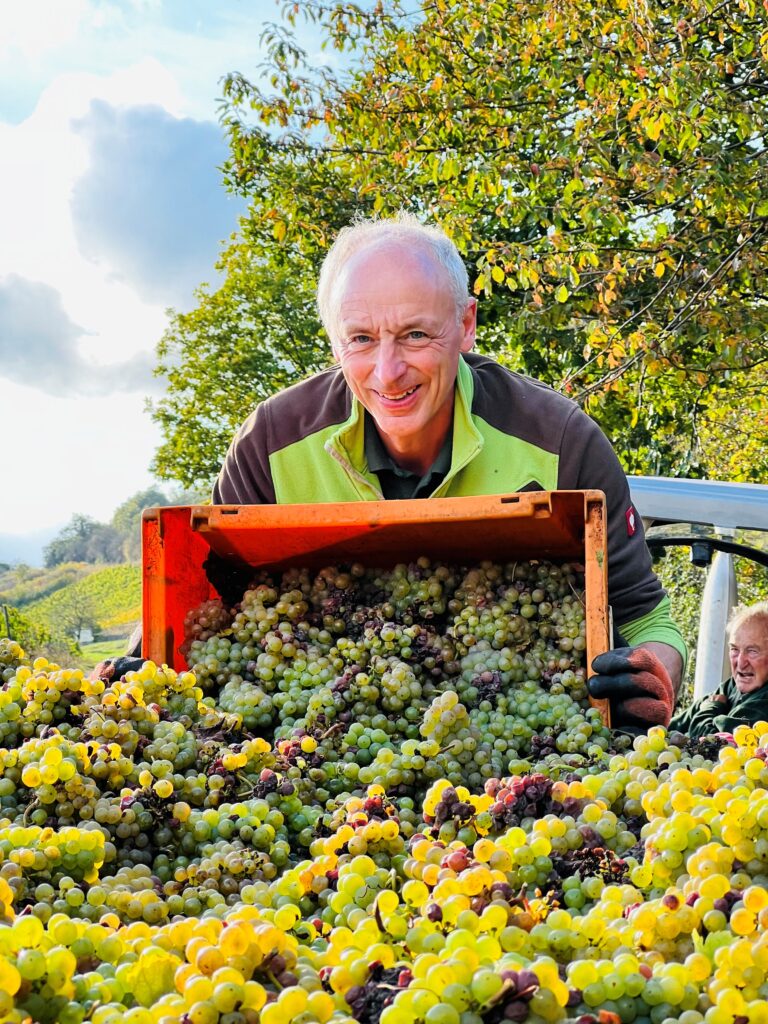 This means that the unique character of Jörg Lanius' wines is more a product of the vineyard than the wine cellars. When you bring in quality grapes, you will be able to turn out a good wine – not without hard work – but without tricks or shortcuts.
The result of working with nature is not just wine. The result is not only pleasing to our palate – it also brings forth a magnitude of emotions in those who have the chance to enjoy it.
Sustainability as a way of life
It's a shame that the term "sustainability" has become such an over-commercialized buzzword because it is something that has always been a big part of winemaking in the Middle Rhine Valley. For us, it is not just a marketing concept; it is our way of life:
2000 years of winemaking along the Middle Rhine show that we have always tended and cared for our vineyards with an eye on the long term. A vineyard bears fruit for four or five decades. What we plant this year will give us the wine for coming generations.
Most of all, sustainability is a sign of respect for the imposing landscape, the beauty of the valley. In this great scenery you can feel how small the human being is, and it makes us all glad to be part of it and to preserve it, so Jörg Lanius.
Our sustainability has been recognized by UNESCO
We have been rewarded for our sustainable approach: The Upper Middle Rhine Valley has been named a UNESCO World Heritage Site. This makes us proud and ties us closer together as well as reminds us of our sense of duty. The World Heritage Site status is a homage to the uniqueness of the landscape, to the work – our own and that of our predecessors –, and to the effort and dedication we put into continuity for both today and tomorrow.
Here you get to know us: We are at your service