Ancient roots of the VDP.Winery Lanius-Knab
2000 years ago, the Romans brought the wine cultivation to the Middle Rhine region. 250 years ago, the Lanius family started their wine growing tradition, maybe even earlier. Jörg Lanius is the first of his family, to rely entirely on the wine growing and he has been developing the winery in its present form since more than 30 years. Together with his wife Anja and his employees they are cultivating 11 hectares of steep slopes and operating the estate's own garden tavern in the heart of the UNESCO World Cultural Heritage Site Upper Middle Rhine Valley.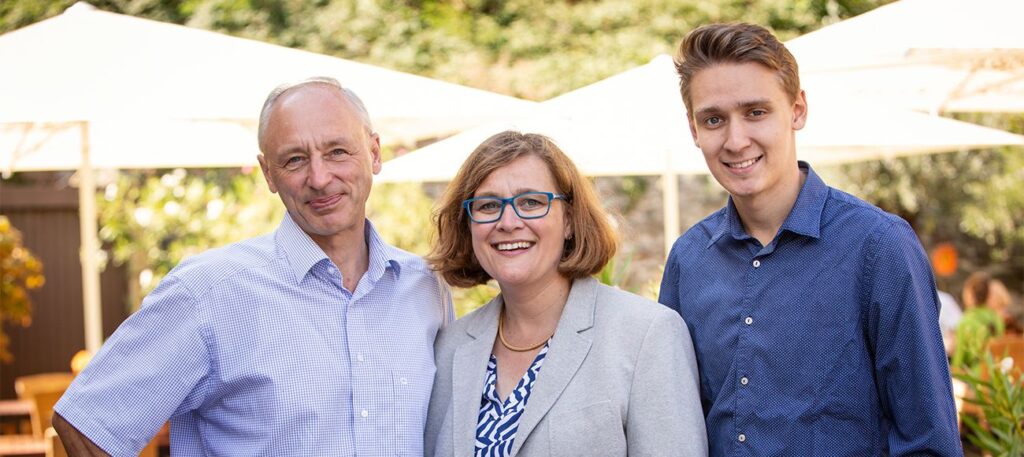 Selling time:
May – October: Monday to Saturday from 9 a.m. to 6 p.m.
April – December: Sundays and public holidays from 10 a.m. to 6 p.m.
During the winter months we offer individual wine tastings with food – also on Sundays and holidays. Also, outside of our normal wine sales hours.
We offer delicacies from the winemaker's kitchen to enjoy with the wine by prior arrangement.
If you can't come to our winery, we also offer two online wine tastings in winter. You can find more detailed information here.
Of course, you can also book your own individual online wine tasting, this is possible with a minimum of 15 participants. Just contact us, so we can select the wines in advance and after the wine selection determines the price of the wine tasting.
We would be happy to prepare a special offer for larger groups upon request. Please do not hesitate to contact us, it will be our pleasure to advice you.