We are currently filtering the wines from the new 2021 vintage.
The young wine is cleaned by filtration, which means that turbid matter and small particles in the wine are removed with the help of filters. This clarifies the wine and prevents secondary fermentation.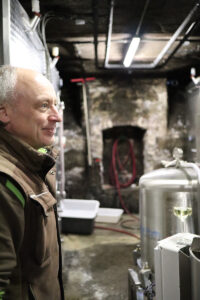 As soon as this step is completed, the new vintage can be bottled.
Look forward with us when the young wines from the 2021 vintage will soon be on sale.